Working...

FCCLA Members Conduct Seat Belt Survey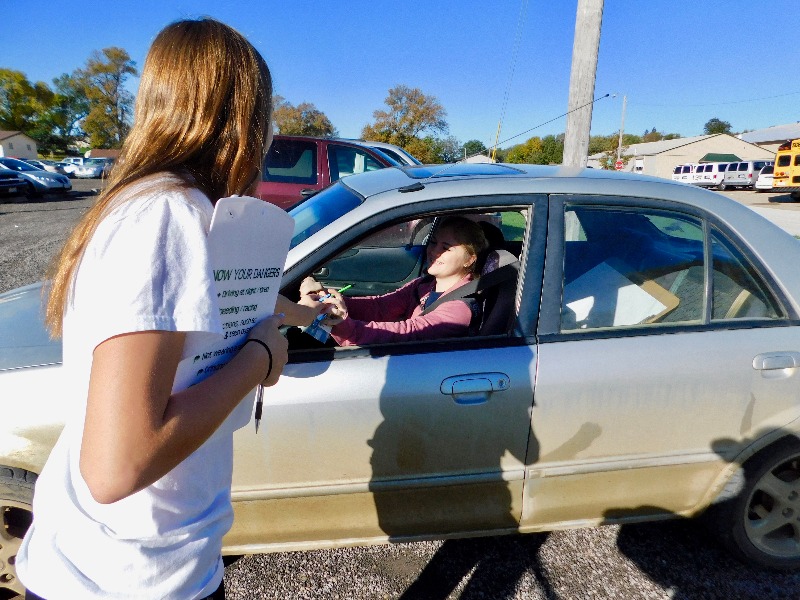 On Wednesday, October 11, Howells-Dodge FCCLA did a survey for seat belt use by students in the school parking lot at Howells-Dodge Consolidated. 90% of drivers were wearing their seat belt and 100% of passengers were wearing seat belts. Students were given Rice Krispies treats with the message, "Don't Snap, Crackle or Pop Your Bones in An Accident, Wear Your Seat Belt"
Members also passed out pencils, car air fresheners and key chains from Teens in the Driver Seat. This project was done as a part of the FCCLA Families Acting for Community Traffic Safety program.
Shown in the photo is student driver Miah Nathan who was wearing her seat belt. Assisting with the survey were Lexie Brester, Logan Fiala, Riley Pokorny and Jayda Bazata.