Working...

FCCLA Christmas Party Held December 14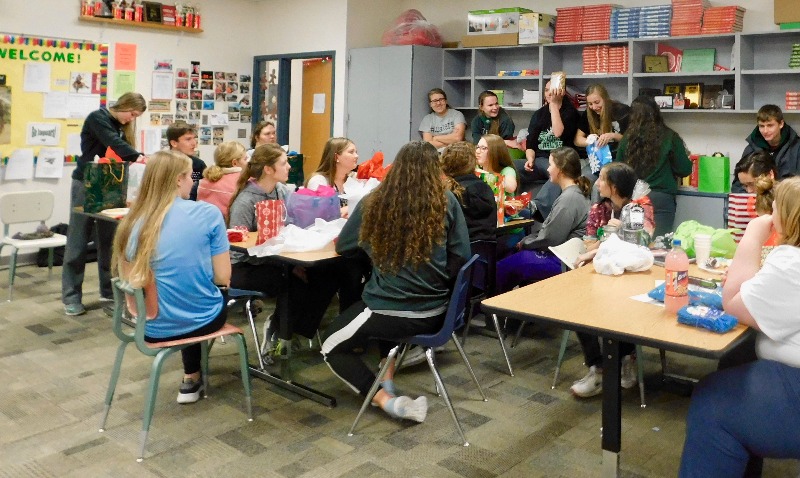 The Howells-Dodge FCCLA Chapter met on Thursday, December 14 at 6:00 p.m. A pizza supper was enjoyed before the business meeting. President Dax VanLengen called the meeting to order following the opening ceremony led by the chapter officers. Members were thanked for their help with the seat belt surveys and concessions stands. Upcoming events that were discussed were the FCCLA Babysitting Service on Saturday, December 16 and the Food Drive which ends on Monday, December 18. Members were reminded about applications for the State Peer Education teams, scholarships for seniors and the FCCLA Degree.
District 5 FCCLA STAR Events are Friday, January 19 in David City. Topics and titles for events should be given to Mrs. Prusa by Wednesday, Dec. 20. The meeting was adjourned.
Door prizes were given to Janessa Schmidt, Lindsey Pickhinke, Audrey Coufal and Brad Kratochvil by Jordon Brichacek, Recreation Chairperson. A secret member gift exchange followed the meeting. The next meeting is January 11, 2018 at 7:00 p.m.