Working...

Runners and Walkers Participate in Howells Rib Run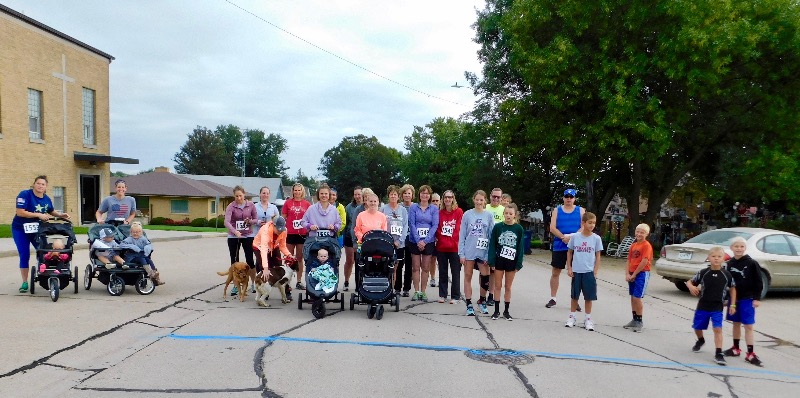 The Howells Rib Run was held on Saturday, September 8 with 40 runners registered for the race. The 5K began at 8:30 a.m. with beautiful weather. Medals were awarded to these winners in the following categories: Boys 10 and under - 1st– Noah Coufal, 2nd– Cael Jones, 3rd– Chase Maliha; Girls 11 to 18 – 1st– Shelby Risch, 2nd– Kennady Schmidt; Women 19 to 30 – 1st- Brook Dostal; 2nd(tie) – Ashley Bazata and Karlynn Miller; 3rd– Jessica Prusa; Women 31 to 50 – 1st– Brenda Martin, 2nd– Melissa Grovijohn, 3rd– Melissa Bayer; Men over 50 – 1st– Warren Voorhees, 2nd– Kent Smith; Women over 50 – 1st- Karen Baumert, 2nd– Kris Faltin, 3rd– Bonnie Wiemann.
The Howells-Dodge FCCLA, who hosted the Rib Run, would like to thank those of all ages who joined us for this year's race.