Working...

Williams Participates in State Officer Interview Day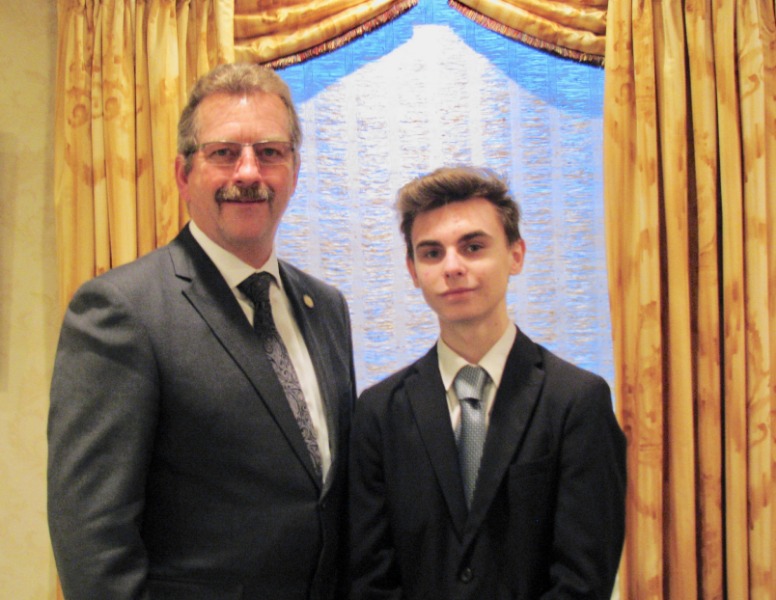 Harley Williams, a member of the Howells-Dodge FCCLA Chapter, was among sixteen FCCLA members from around the state who was a part of the FCCLA State Officer Interview Day on Wednesday, February 13 in Lincoln. While there, these members took a written test and went through two rounds of interviews. Harley will continue on to the final round at the State Leadership Conference in Lincoln in April.
Harley also had the opportunity to attend a lunch at the Governor's Mansion and visited with Senator Bruce Bostelman, who represents District 23 in the Nebraska Legislature. Shown in the photo are Senator Bostelman and Harley Williams.