Working...

Howells-Dodge FCCLA Meeting Held October 3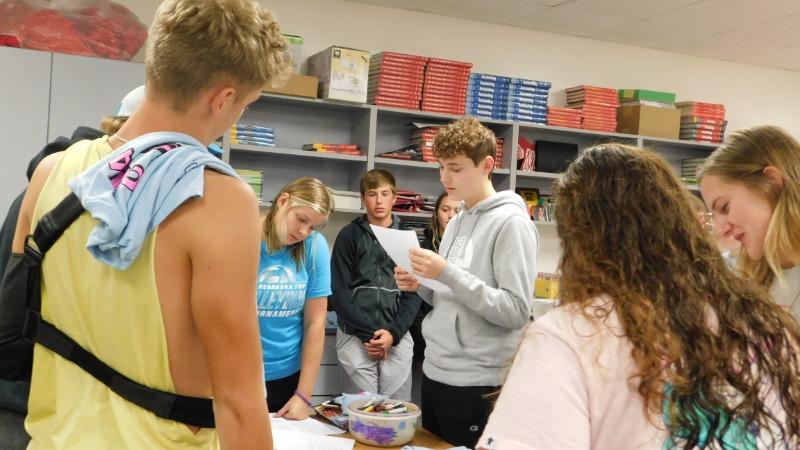 The Howells-Dodge FCCLA Chapter met on Thursday, October 3 at 7:00 p.m. in the FCS Room. President Kyle Pickhinke called the meeting to order following the opening ceremony. Old business included thanking members for assisting with the 5K Run, face painting at the Barbecue and Brew, Adopt-A-Highway clean-up and concession stands.
Plans were made for the District 5 Leadership Conference on Monday, October 14 at CCC in Columbus. Also discussed were the Adopt-A-Grandparent Project and secret member gift exchange in December. Howells-Dodge will be hosting District 5 STAR Events on Wed., January 29, 2020. Members were encouraged to sign up for STAR Events.
Members were reminded to turn in their frozen food sales orders on Monday, October 14.
Delivery day is November 2.
New business included the upcoming Teen's in the Driver Seat project. The meeting was adjourned. Door prizes were won by Courtney Bayer, Riley Pokorny and Blair Fiala. Ice cream was enjoyed following the meeting. The next meeting will be on Monday, November 4 at 7:00 p.m.