Working...

Howells-Dodge FCCLA Met on August 18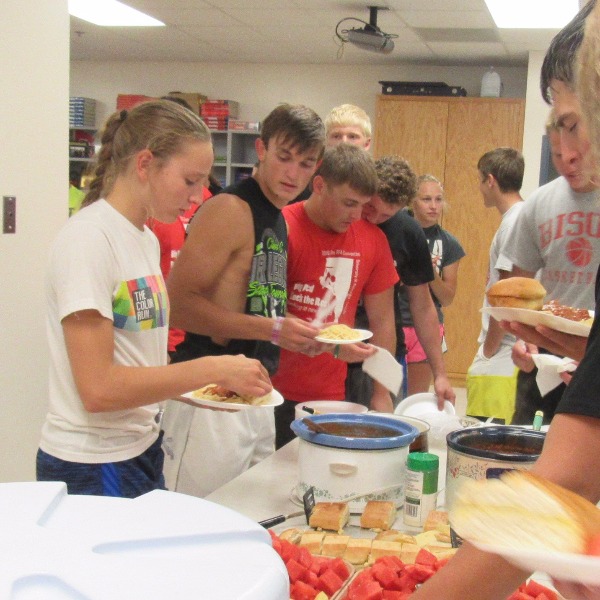 The Howells-Dodge FCCLA Chapter met on Thursday, August 18 at 7:00 p.m. at Howells-Dodge Consolidated. A spaghetti supper was enjoyed before the business meeting. President Brett Fiala called the meeting to order following the opening ceremony. He introduced the 2016-2017 officers: National Vice President of Finance – Carter Bracht, District Vice President of Public Relations – Dax VanLengen, Vice President – Emily Ritzdorf, Secretary - Elizabeth Sindelar, Treasurer – Ryan Molacek, Publicity Chairperson – Tessa Brester, Historian – Sam Brester, Power of One Chairperson – Chelsea Bayer, and Recreation Chairperson – Joey Kratochvil. New members were welcomed.
Old business included announcing that the chapter received a National Honor Chapter award from Teens in the Driver Seat. Members who helped with child care at the Knights of Columbus Steak Fry were thanked. The FCCLA Officers are invited to attend the Fall Leadership Workshop on Monday, Sept. 12 in Kearney. Frozen food sales and chapter T-Shirts were discussed. The chapter is hosting the 5K Rib Run/Walk on Saturday, Sept 10 and will also be doing face painting during the Rib Fest.
The chapter made plans to do their fall Adopt-A-Highway clean-up on Tuesday, August 23. Chapter parents, goals and projects for the year were discussed. District 5 FCCLA Leadership Conference will be held on Monday, October 17 at CCC in Columbus. Information was shared about the District Creed Speaking and Poster Contests. District STAR Events will be held on Wed., Jan. 11 at Boone Central in Albion and members were encouraged to sign up for events. The meeting was adjourned. Door prizes were won by Dax VanLengen, Katelyn Steffensmeier, Jordyn Brester and Jon Yosten.