Working...

FCCLA Christmas Party Held December 12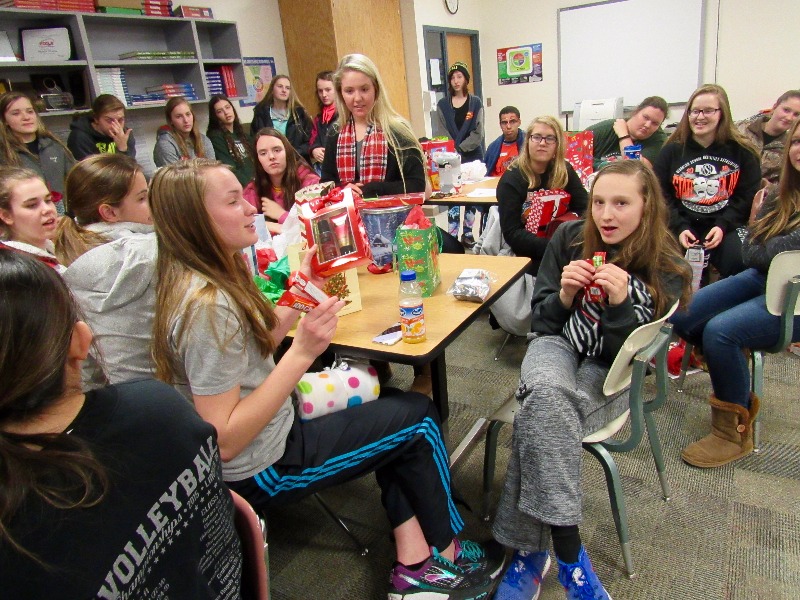 The Howells-Dodge FCCLA Chapter met for their December meeting and Christmas Party on Monday, December 12 at 7:00 p.m. The meeting was called to order by Brett Fiala, President, following the opening ceremony. The secretary's report was given by Elizabeth Sindelar and the treasurer's report was given by Ryan Molacek.
Items of old business included thanking members who helped with the Seat Belt Survey and Concession stand on December 3. Upcoming December activities were discussed including the Babysitting Service, Adopt-A-Grandparent Project, and Food Drive. Members were reminded that State Peer Officer Team and State Officer applications are due Jan. 15 and that FCCLA scholarship forms are available on-line. District 5 STAR Events are Wed., Jan. 11 at Boone Central High School in Albion. Members were encouraged to submit their project title by December 20 and to complete the on-line Project Description form by Jan. 4.
The chapter will have the concession stand for the basketball game with Humphrey St. Francis in Dodge on Friday, Jan. 6. Door prizes were given by Joey Kratochvil to Elizabeth Sindelar, Lindsey Pickhinke, Callie Brester and Chloe Pieper. A secret member gift exchange was enjoyed following the meeting. Lunch was provided by the juniors. The next meeting will be on January 17, 2017 at 7:00 p.m.