Working...

FCCLA Meeting Was Held January 10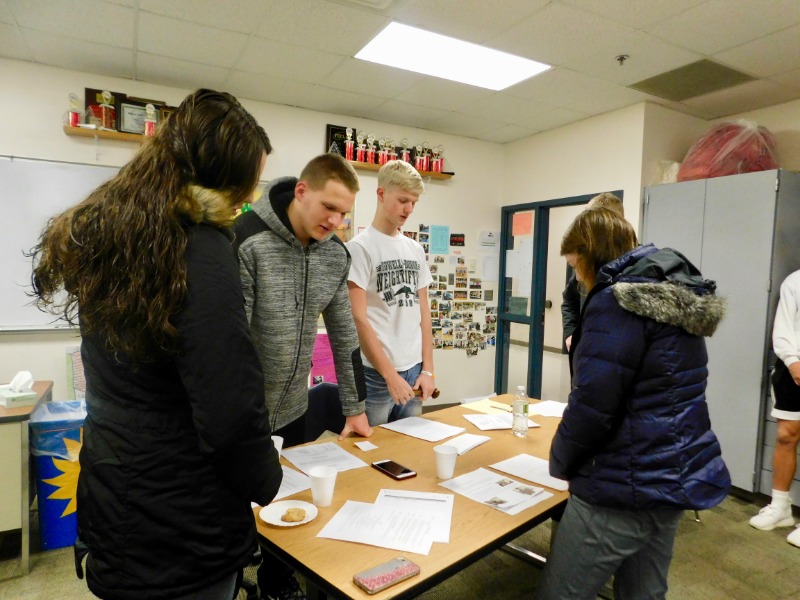 The Howells-Dodge FCCLA Chapter met on Thursday, January 10 at 7:00 p.m. at Howells-Dodge High School. Following the opening ceremony, President Mitch Yosten called the meeting to order. The secretary's report was given by Hannah Bayer. Treasurer Lane Hegemann gave the financial report.
Members were thanked for their help with food for the Christmas Party and concession stands. They were also thanked for their donations for the food drive. District FCCLA STAR Events will be held on Wednesday, January 30 at High Plains High School in Polk. The buses will leave at 6:50 a.m. STAR Event information and the on-line registration were discussed. FCCLA scholarships are available at www.nebraskafccla.org.
Chapter members volunteered to work for the Concession Stand for the Howells/Dodge vs. Mead basketball game on Jan. 12. The State FCCLA Peer Education Meeting will be held in Kearney on Feb. 25. Plans were made for FCCLA Week activities Feb. 11 – 15. Any member interested in signing the National Anthem at State Leadership Conference in April can submit an audition cd by Feb. 28.
The meeting was adjourned. Darrin Pokorny gave out door prizes to Brooklyn Macholan, Audrey Coufal, Lexie Brester and Alex Recker. Lunch was provided the by sophomore members.