Working...

FCCLA Week is Feb. 10 - 14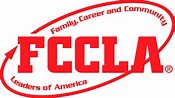 FCCLA Week 2020
The Howells-Dodge FCCLA Chapter will be observing FCCLA Week February 10 -14. A Penny Wars competition will be held throughout the week for grades 7 - 12. The class who brings in the most pennies will win cupcakes on Monday, Feb. 17. Donations of cash and change are also welcome. The money raised will go to the Leukemia and Lymphoma Society to help support cancer victims in Nebraska. Donation boxes will be in the FCS Room.
FCCLA Week Activities include:
Monday, Feb. 10 –What's Your FCCLA Story? – Hush Day; Penny Wars Begin
Tuesday, Feb. 11 –Your Future Career Story – Visit and thank local businesses
Wednesday, Feb. 12 – Educator Day – Serve Rolls and Juice before school to students and staff in the Commons Area from 7:30 - 8:10 a.m.
Thursday, Feb. 13 – Celebrate Your Family's Story - Wear red
Friday, Feb. 14 – Leaders In Red - Deliver cookies and flowers for Valentine's Sales; LAST DAY For Penny Wars