Howells-Dodge traveled to the Stanton County Courthouse on November 29th for a mock trial scrimmage vs. Battle Creek. A special thank you goes to the Stanton county officials who hosted the event as a neutral site for both schools. Both the Varsity and Junior Varsity teams competed against the Braves with the case: Taylor Tomte vs. the estate of Orville Earhart. This year's case deals with property damage caused by a drone piloted by . . .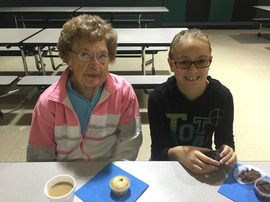 Current Highlights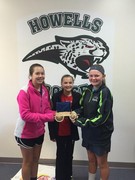 The 7th grade Nebraska History class recently completed a project of building covered wagons. They built their covered wagons out of tongue depressers, hot glue, and wire. The covered wagons were judged by the teachers. The winners were Cassie Pieper, Jayda Bazata, and Cara Dvorak.
Our Economics class is going to participate in the H&R Block Budget Challenge from Sept. 24 - Dec. 3. Students will have to budget money, pay bills, and save for retirement in this simulation game. Points are awarded for making good choices with their money and they will also take quizzes that will count toward their final . . .