Working...

2nd & 3rd Graders Take Field Trip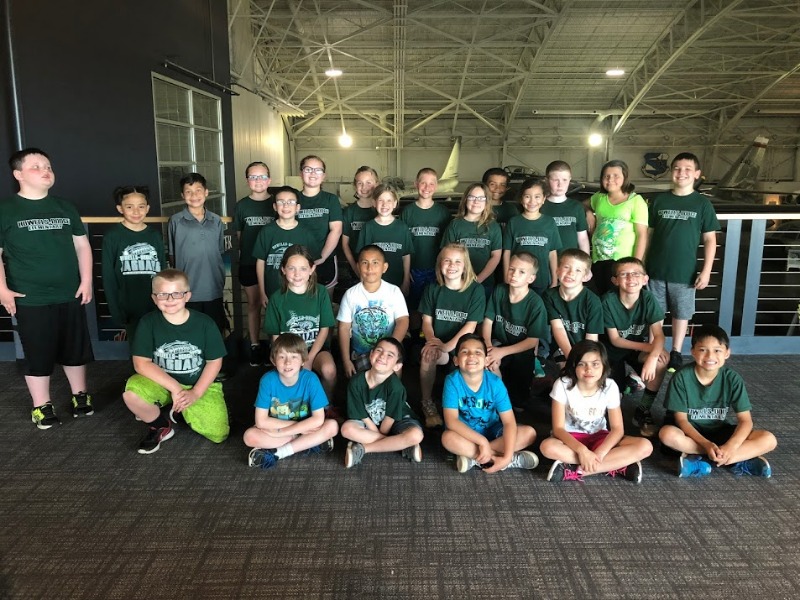 The 2nd and 3rd graders, along with their teachers Mrs. Bonnie Ruskamp and Mrs. Brenda Hegemann, took their field trip on Wednesday, May 9, 2018. Mrs. Rhonda Schumacher, Mrs. Jeanette Jackson, and Mrs. Kathy Dinslage also joined the students on their field trip.
Our day began at Mahoney State Park where the students walked to the top of the lookout tower. After the students enjoyed the view from the top of the tower, we went to a picnic area and playground to have lunch and play.
Following our time at Mahoney State Park, we traveled to SAC Museum. The students took part in three science experiments during their visit to SAC. During the first activity, students were able to create a parachute. They were given the choice of using a small paper sack, a coffee filter, or a plastic sack to create their parachutes. The students discovered that the plastic sack was the best choice for their parachute because it was able to capture the most air and allowed their soldier to land safely.
The students created a rocket during their second activity. We all got to watch each of the rockets blast off!
During the final activity, the students created robot race cars out off cubelets and Legos. The students enjoyed racing their cars!
On the way home, the students were treated to an ice cream treat. We all had a terrific day!