Working...

National Honor Society Induction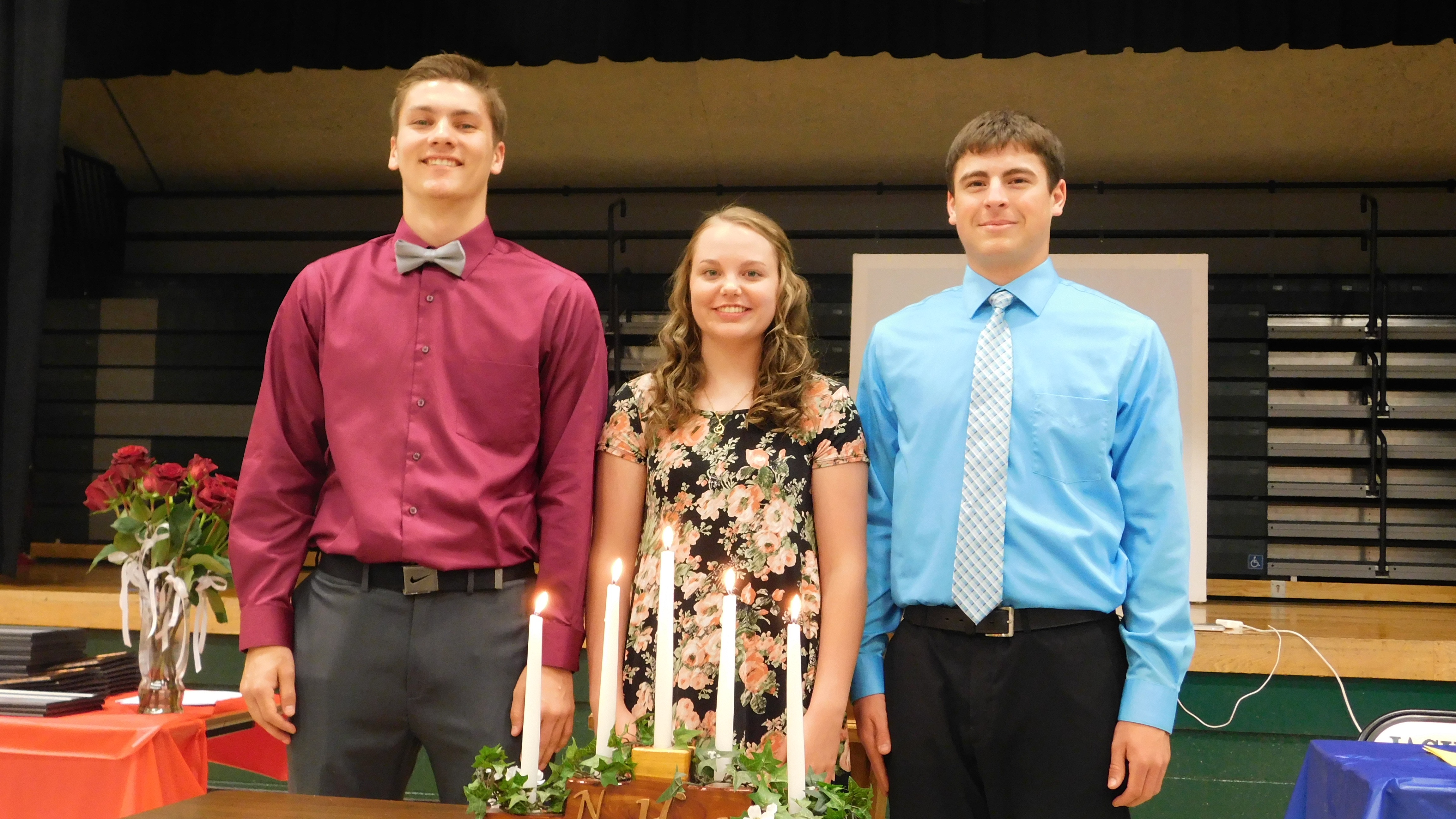 The annual induction ceremony for the Howells-Dodge Consolidated Schools Chapter of the National Honor Society was held on Monday, April 24th in the Howells gymnasium. New members inducted for the 2016-17 school year were Connor Blum, Jordyn Brester and Dax VanLengen. The ceremony was conducted by the current NHS members.
Eligible students were contacted via a confidential letter inviting them to complete an application form and submit it to the NHS advisor. Those who are eligible are students grades 11-12, who have a minimum cumulative grade point average of 92%. This year 17 students were considered for membership. Students are then selected by the Faculty Council.
In addition to succeeding in the classroom, potential members must meet high standards of leadership, service, and character. Leadership is based on the student's participation in community and school activities, or election to an office. To meet the service requirement, the student must have been active in three or more service projects in the school and community. Character is measured in terms of integrity, ethics, and cooperation with both students and faculty.
The Howells-Dodge Honor Society members are: Seniors: Chelsea Bayer, Carter Bracht, Kalli Brester, Samantha Brester, Haley Eikmeier, Brett Fiala, Ryan Molacek, Emily Ritzdorf and Elizabeth Sindelar. Juniors: Connor Blum, Jordyn Brester and Dax VanLengen. Mr. Ernst is the advisor.