Working...

Howells-Dodge FCCLA Meeting Held November 4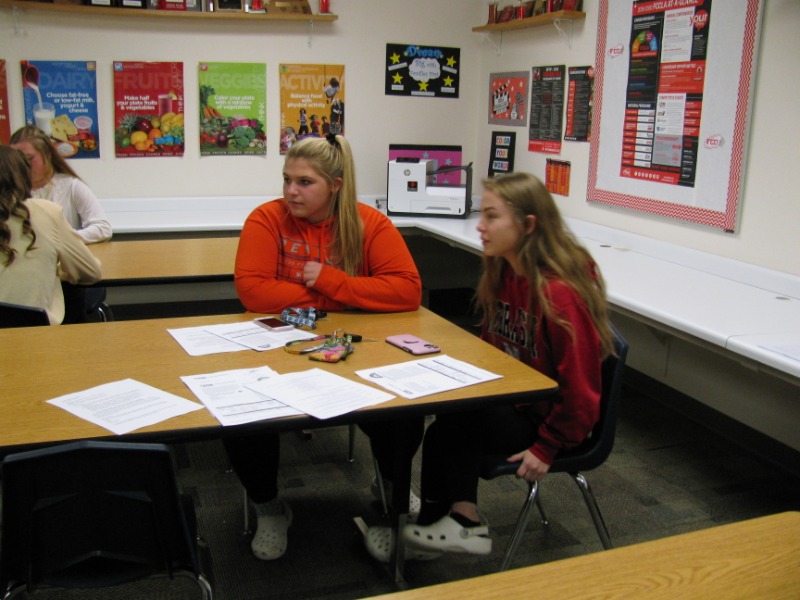 The Howells-Dodge FCCLA Chapter met on Monday, November 4 at 7:00 p.m. at Howells-Dodge Consolidated Schools. President Kyle Pickhinke led the opening ceremony and called the meeting to order. Minutes of the October meeting were read by Alex Recker, Secretary. Luke Rocheford gave the Treasurer's report.
Members were recognized for their excellent participation at District Leadership Conference and for the successful Frozen Food Sales fundraiser. Ashlynn Throener was congratulated for being the top chapter salesperson. The top three salespersons from each class were also recognized.
STAR Events projects were discussed and event information was provided. The District 5 STAR Events will be held in Howells on January 29, 2020.
New business included plans for the Teens in the Driver Seat follow-up survey, the Adopt-a-Grandparent Project, and the FCCLA Christmas Party on December 8. Also discussed was the Concession Stand for the Howells-Dodge Wrestling Tournament, FCCLA Babysitting Service, and the FCCLA Food Drive in December. Members interested in applying for the State Officer Team, State Peer Officer Team, or FCCLA Scholarships can find the forms at www.nebraskafccla.org.
The meeting was adjourned. Door prizes were won by Abbey Pieper, Jayda Bazata and Cara Dvorak. Snacks were provided following the meeting.