Working...

FCCLA Officers Are Elected at March 3 Meeting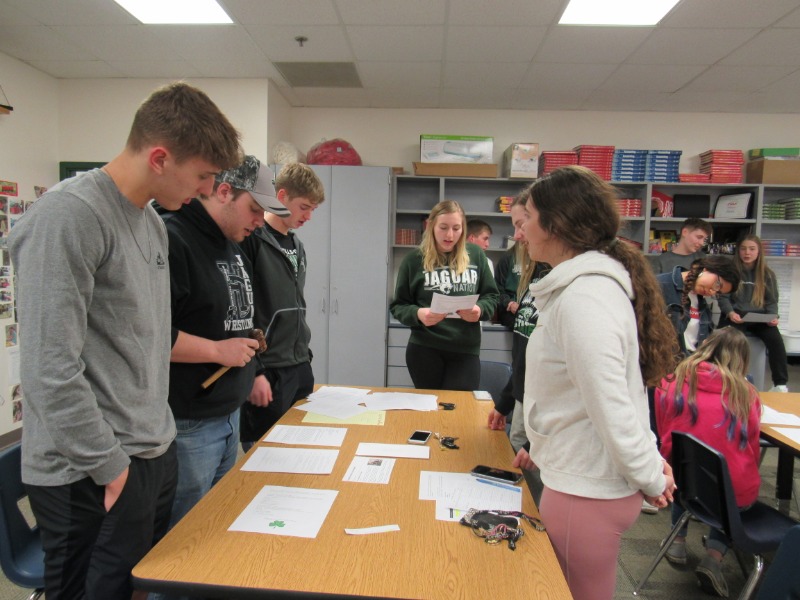 The Howells-Dodge FCCLA Chapter met on Tuesday, March 3 at 7:00 p.m. Following the opening ceremony, the meeting was called to order by Kyle Pickhinke, President. The minutes of the last meeting were read by Alex Recker, Secretary. The treasurer's report was given by Luke Rocheford.
Chapter members were congratulated for the awards the chapter received at the State Peer Education Conference in Kearney. State FCCLA Leadership Conference is April 5 – 7 in Lincoln. Plans for the conference and State STAR Events were discussed. The Adopt-A-Grandparent program will be held on Tuesday, March 24 at 7:00 p.m. The FFA-FCCLA Banquet will be April 27 at 6:30 p.m. and seniors will be in charge of planning.
Officer elections followed and these members will be leading the chapter in 2020-2021:
District 5 Officer – Janessa Schmidt; President – Jill Grovijohn; Vice President – Riley Pokorny; Secretary – Lexie Brester; Treasurer – Harley Williams; Publicity Chairperson – Brooklyn Macholan; Historian – Logan Fiala; Power of One Chairperson – Brady Lund; and Recreation Chairperson – Cassie Pieper. The meeting was adjourned. Door prizes were won by Brady Lund, Riley Pokorny, Abbey Pieper, Alyssa and Coufal. Snacks were provided by the freshmen.